The sheer natural beauty of Deer Island is not to be missed
Across a gated causeway lies this secluded, 400-acre island retreat. Amidst the Ocklawaha River Basin (Florida's largest chain of natural lakes) this is a paradise for golfers, boaters and nature lovers.
The championship, Joe Lee designed golf course opened in 1994.
Deer Island Country Club is the centerpiece of the island.
Passing through the gates of Deer Island, life begins to slow down.
Enjoy in the breathtaking views of Lake Dora and Lake Beauclaire while sunlight peeks through the overhanging cypress and oak trees. Take your time, relax and experience the Island Country Club lifestyle.
Deer Island provides the best of both worlds for it's residents and guests.
This is a secluded natural habitat just 45 minutes from Orlando and The Villages. Downtown Mount Dora, which offers a historic shopping and antique district, is only minutes away. Your journey to Deer Island will afford you the opportunity to see the citrus and horse farms that Florida is known for and once you reach the Island you will discover the best kept secret in Central Florida.
Day trip to Mount Dora where you'll enjoy restaurants, festivals and theatre. There are many antique shops, local arts and crafts, flea market and farmers market, seaplane rides, steam train and boat tours of the Dora Canal.
Deer Island is home to an abundance of wildlife. The wetlands that surround Deer Island are home to two dozen-plus bird species (osprey, hawks and water birds blue herons, sand hill cranes, great egrets, wood storks, little egrets, ibis) soft shell and snapping turtles, the iconic Florida alligator plus the occasional bobcat (late evening/early morning).
If you want to see our most prestigious wildlife, keep your eyes in the sky.
Deer Island is also home to a family of bald eagles, as many as six have been seen at a time. The eagles have built a nest high in the pine trees that line the 18th hole, making bald eagle sightings a common occurrence.
This is a laid-back community offering luxury retirement without paying a king's ransom for it. You truly commune with Nature here, as you abscond into the midst of a natural setting. (We're close to acquiring an Audubon Society affiliation, if that tells you anything about our setting and our commitment to maintaining it.) And that's all the "wild life" our golfers and residents are looking for!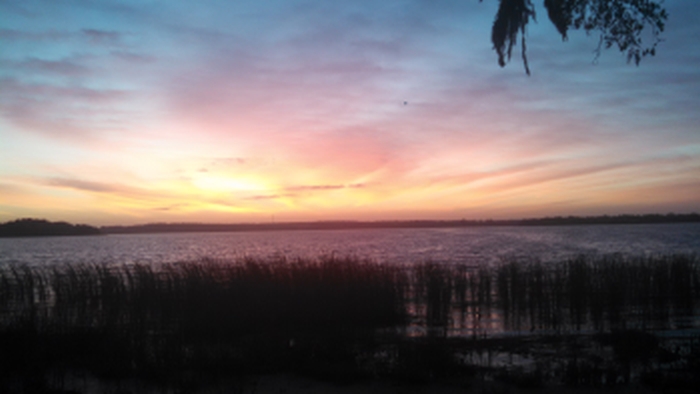 Come and experience the difference.
Come feel the sun, solitude and Island air.

There's no place like an Island home for your golf vacation!